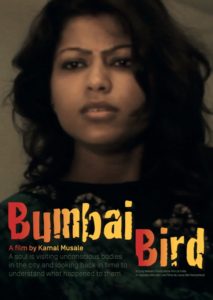 Our production Bumbai Bird has won the Best Indie Film at the European Cinematography Awards 2017.
Bumbai Bird is also nominated for Best Foreign Film, Best Director, Best Screenplay… a total of 9 nominations at the upcoming Idyllwild Cinema Festival in USA.
It also won Best Screenplay at the Indian Cine Film Festival 2017.
"In the Bumbai Bird's title, there is Bumbai for the unity of place and Bird like Charlie Parker: Kamal Musale has indeed composed his aerial film as a jazzman. From his improvisation was born, and that's the height of his performance, a formidably mastered work, which seems to have been previously fully written and drawn, as if Alejandro Gonzalez Innaritu's Amores Perros had been reincarnated in India." Thierry Jobin, FIFF director.